Seventh International Conference on
Materials Structure & Micromechanics of Fracture
MSMF7, in Brno, Czech Republic, July 1 - 3, 2013

Deadline: August 31, 2013
Instructions for Authors - Upload to Scientific.net
Open web page
Use the web-address Scinetific.net and click to "Log in"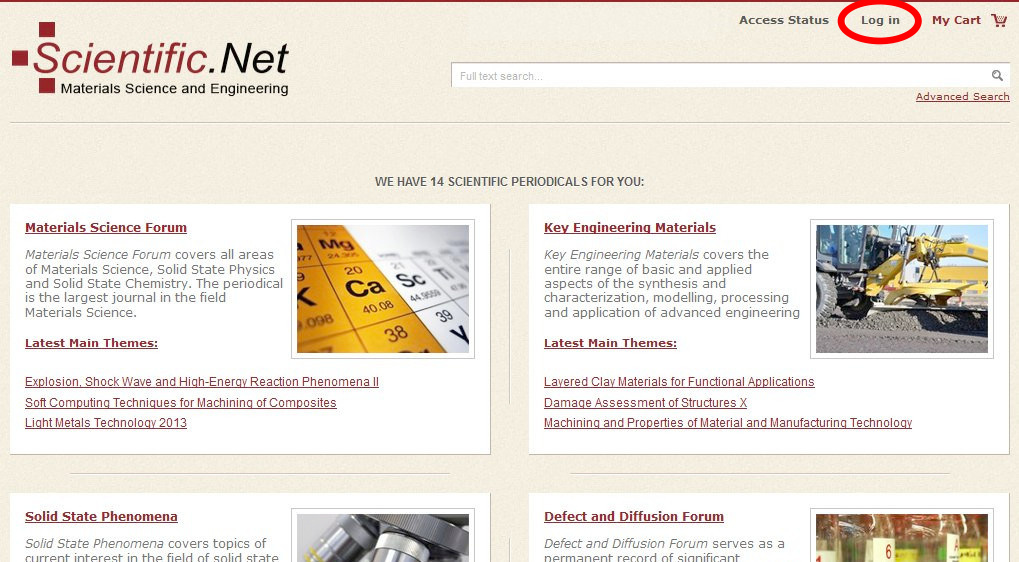 ---
Log in
Insert your credentials and click to "Login"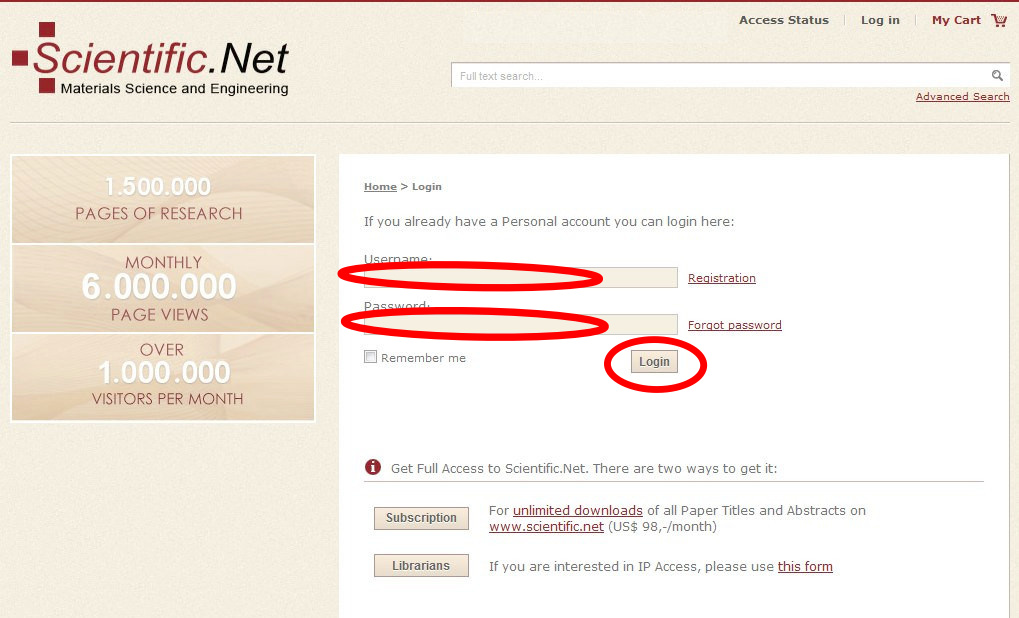 ---
Participant
In the main page select the participant interface: click to "PARTICIPANT"


---
Papers
In the participant interface select papers: click to "PAPERS"


---
Select (check) the right conference
In the part PAPERS check the item "Title Book": in case you took a part in several conferences, you must select "MSMF7" OR ...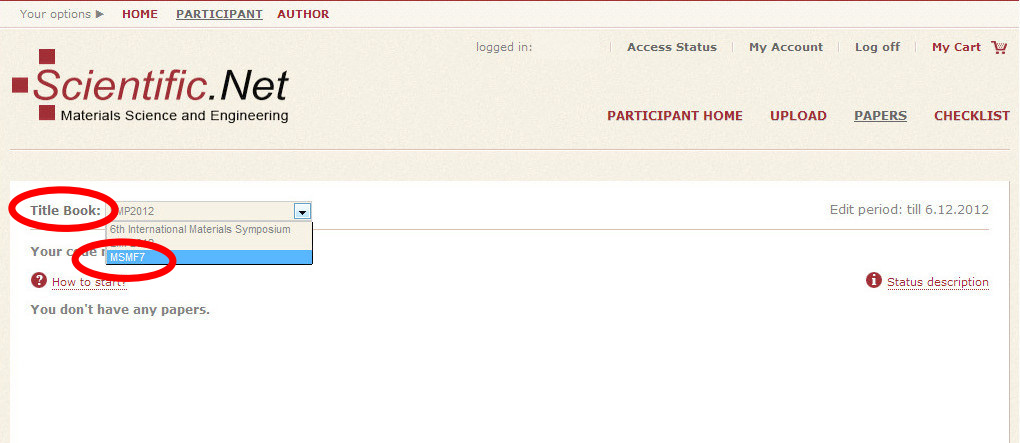 ---
Select (check) the right conference
... OR only check the right text. In both cases you should add the conference paper (click to "Add New Paper") OR ...


---
Select (check) the right conference
... OR you can see the uploaded paper, you have the possibility to make changes in your upload or to submit another paper - don't upload one contribution twice!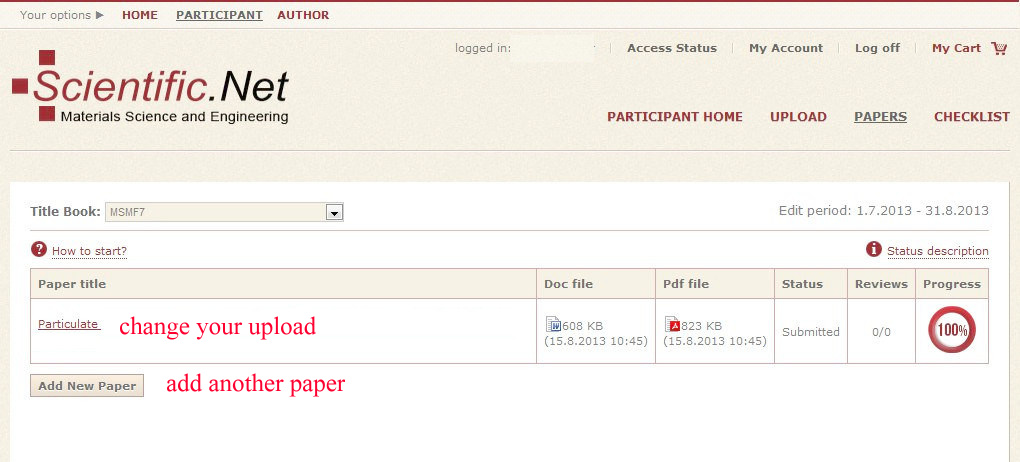 ---
Upload your paper
The new upload begins by TWO files - *.doc + *.pdf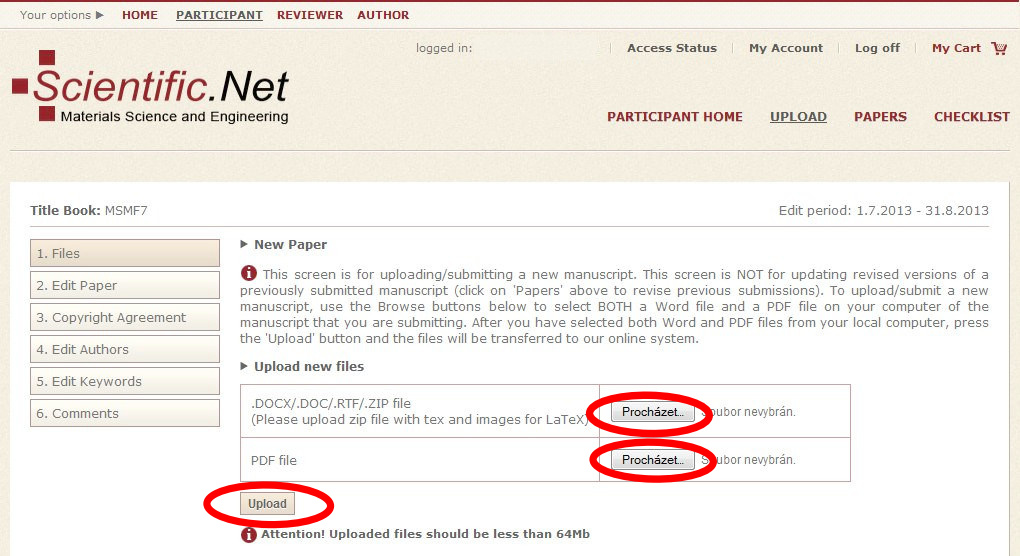 ---
Fill in necessary information
Carefuly check all necessary information in the items 2, 3, 4, 5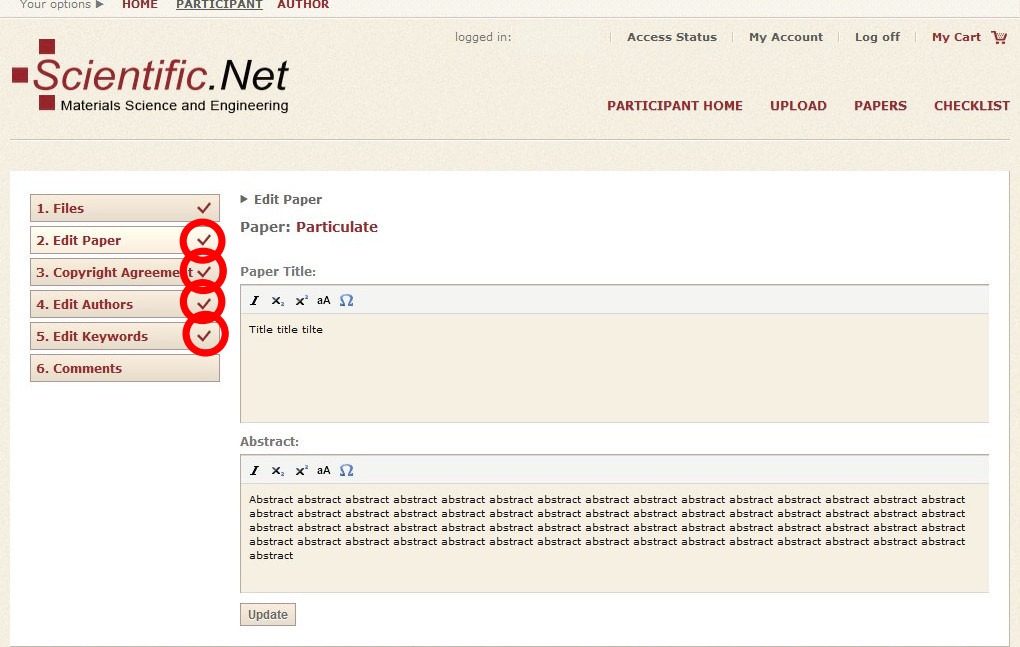 ---
Changing your files
In case you need to change uploaded files, go to the item "1. Files" and upload newer version of both files. History of your upload remains available for your needs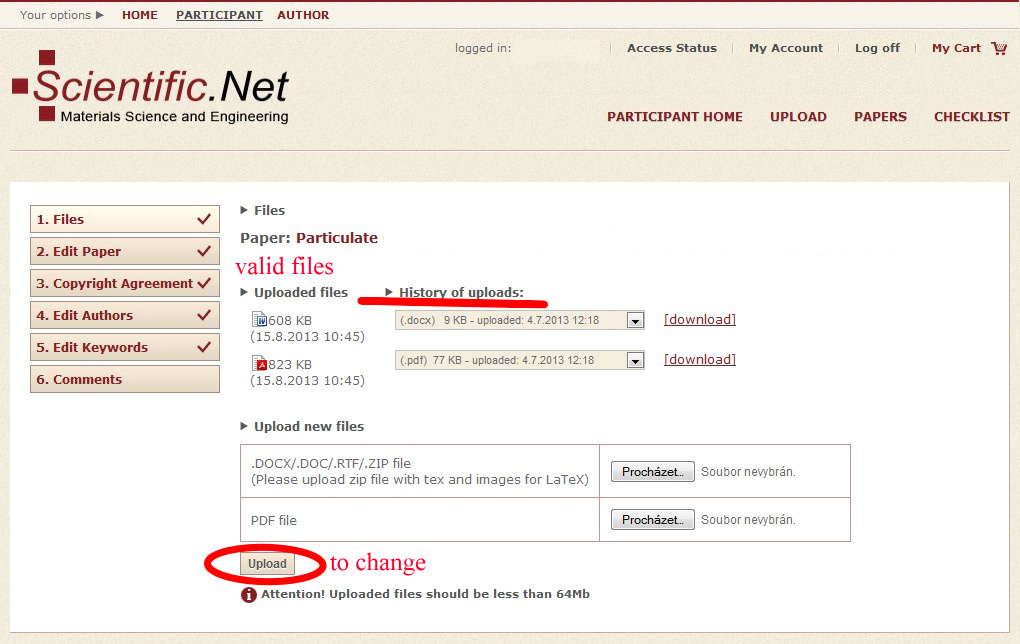 ---
LAST step - the checklist
Carefully read all individual items in the Checklist, confirm their realisation by marks and submit. That's all...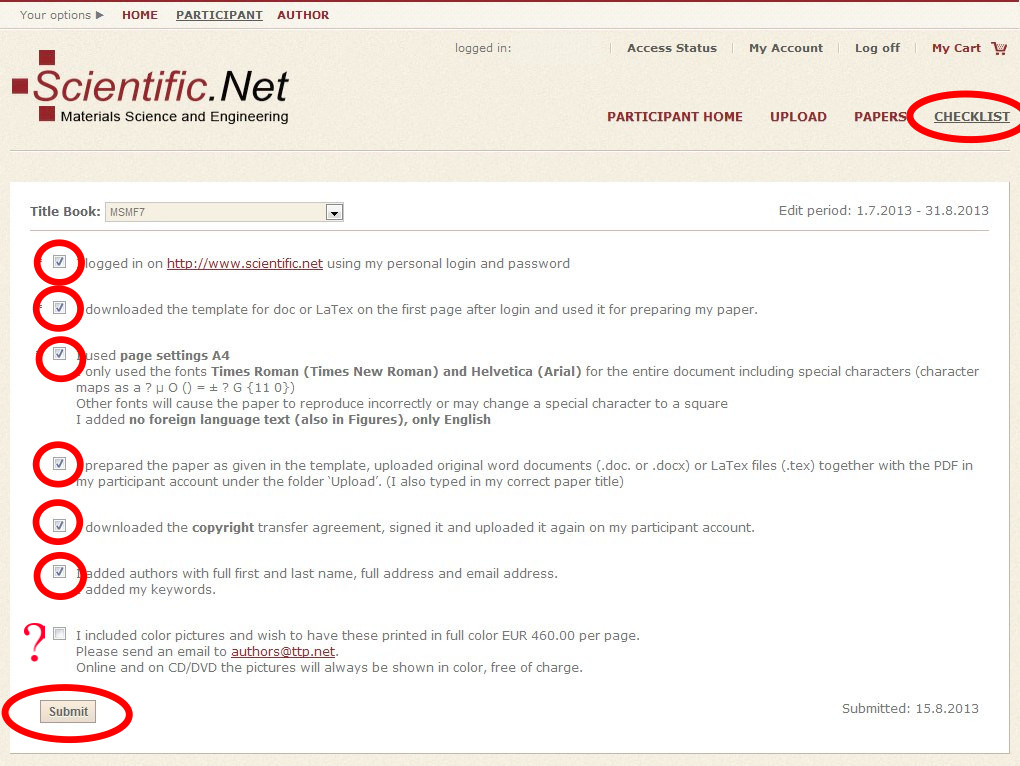 ---