Ninth International Conference on
Materials Structure & Micromechanics of Fracture
MSMF9, in Brno, Czech Republic, June 26 - 28, 2019

Invited plenary speaker
Prof. Dr. Reinhard Pippan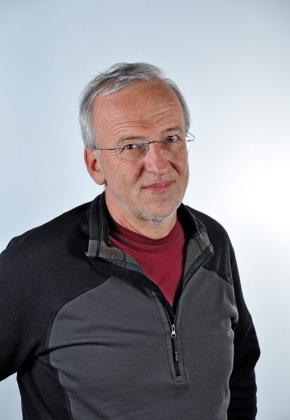 Prof. Reinhard Pippan graduated in Physics at the Technical University of Graz and received his PhD and Professor titles at the University of Leoben, Austria. His scientific interest is focused on all aspects of deformation and fracture of materials. Most of his scientific work was done at the Erich-Schmid Institute of Materials Science in Leoben, where he also worked as a vice-director for several periods starting from 1996.
Prof. Pippan became a high international credit particularly due to his unique results in modeling fatigue crack propagation and crack closure by applying the discrete dislocation concept. His more recent studies on the size-dependent crystal plasticity or mechanical properties of ultra-fine grained materials and nanocomposites gained a really superlative international response and acceptance. He is now receiving more than one thousand citations per year and his h-index reached 47.
He is a recipient of the Wöhler medal (the European Structure Integrity Society) in 2014, the ERC grant (the European Research Council) in 2014 and received other awards as. e.g., Tammann Gedenkmünze of DGM 2009 or 2016 THERMEC 2016 Distinguished award. Prof. Pippan delivered many plenary key-notes at prominent international conferences as, e.g., the European Conferences on Fracture in Stockholm, 2004, in Dresden 2010, in Kazan 2012, and in Trondheim 2014, the international congress "Fatigue 2006" in Atlanta, ICF in Beijing 2013 or the LCF conferences in Berlin 2008 and 2017 to name only a few of them.
---